The Quorion 10″ Touchscreen terminal gives an all-in-one solution with integrated printer and customer display.
With the addition of a cash drawer you have a space saving POS system without needing bulky extras.
Manufactured in Germany the QTouch range utilises Quorion QMP software as standard and runs on a linux platform. It is probably the best value touchscreen range on the market.
It can be deployed in Restaurants, Cafes and Retail outlets and is completely customisable, and can link easily to android tablet devices giving a very cost-effective waiter handheld ordering system.
The portable ordering system is hardware independent, running on all Android smart phones and tablets,
We recommend the Archos tablet as a reliable 7″ solution at a competitive price.
Quorion also comes in 12″ and 15″ screen size where the printer is separate from the screen and also in a keyboard/touchscreen hybrid unit, the QMP 2000.
Quorion offers a solution for every business type.
See full range here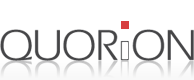 For more information and prices call 01 5056521 or email: info@pospoint.ie