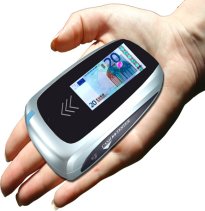 Counterfeit notes are worthless and you won't be reimbursed by your bank for any forgeries you may take as payment.
The CT-1500 from Pospoint is an affordable electronic mobile detector. This forged note detector is designed primarily for mobile applications and is an ideal detection tool for taxi drivers, market traders, waiting staff and anyone collecting cash off site.
Simply swipe the bank note to be checked across the face of the unit and audible beep together with green LED will signify that the note is genuine.
The actual detection process is completed in approx. one second thus making the CT1500 one of the fastest detectors on the market. An in-car adaptor is available as an option if required.
If you do receive a counterfeit note you should retain it and explain to the customer that you are required to hand it over to your local financial institution or the Gardai.
For more information and prices call 01 5056521 or email: info@pospoint.ie