Protect your business. Counterfeit notes are worthless and you won't be reimbursed by your bank for any forgeries you may take as payment.
The CT3200 counterfeit detector will test all euro banknotes as well as sterling notes quickly and silently.
Notes are loaded lengthways in any orientation with the display showing the value of legitimate notes as well as a grand total.
Notes are presented at the front of the unit and the unit is set to eject note at either front or rear. Detection takes less than 1 second.
The unit comes with a power adaptor allowing it to be used as a portable or desktop device. (Rechargable battery 1.5 hours use)
4 forgery detections are carried out.  Infrared, magnetic ink, magnetic code and 2D size recognition.
Where the CT-3200 does not accept a note it will give an acoustic alarm with a display code indicating why the note has failed the test.
Tested by the European Central Bank.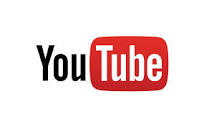 If you do receive a counterfeit note you should retain it and explain to the customer that you are required to hand it over to your local financial institution or the Gardai.
For more information and prices call 01 5056521 or email: info@pospoint.ie