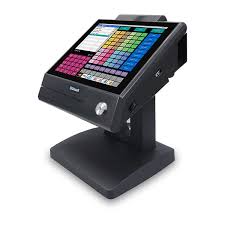 HX-1500 Compact bezel-free touchscreen from Uniwell
Unlike many other solutions where the hardware and software originate from different vendors, Uniwell touchscreens are  hybrid machines packaged with Uniwell's own embedded software.
No windows operating system required.
Uniwell have a proven track record manufacturing Cash registers and Pos solutions since 1978.
The 10.4″ touchscreen with true flat screen gives enhanced waterproof performance.
The HX-1500 can sit flat on the counter surface or wall or pole mounted.
The HX-1500 has all the same features as the 15″ model HX-4500 allowing these to be linked together in a system. Brochure

Features include:
10.4″ flat waterproof screen
Table Plan with drag-drop option to create and transform tables within sales mode
Android handheld terminal with Phoenix
Kitchen/Bar printers can operate from anywhere on a network
Stock control built in
Customer file with loyalty
Meal Deals
Caller I.D – Incoming calls can be identified for delivery purposes
Comes complete with receipt printer and cash drawer
Stock management without PC
50,000 PLU's offer a neat solution for retail scanning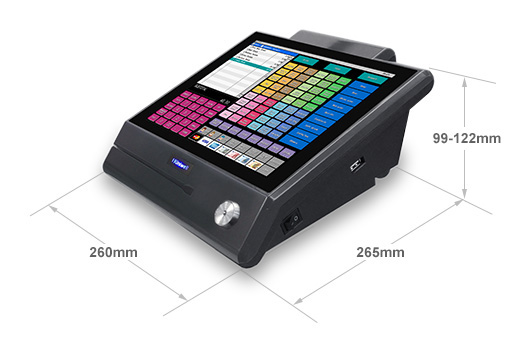 For more information and prices call 01 5056521 or email: info@pospoint.ie  www.pospoint.ie